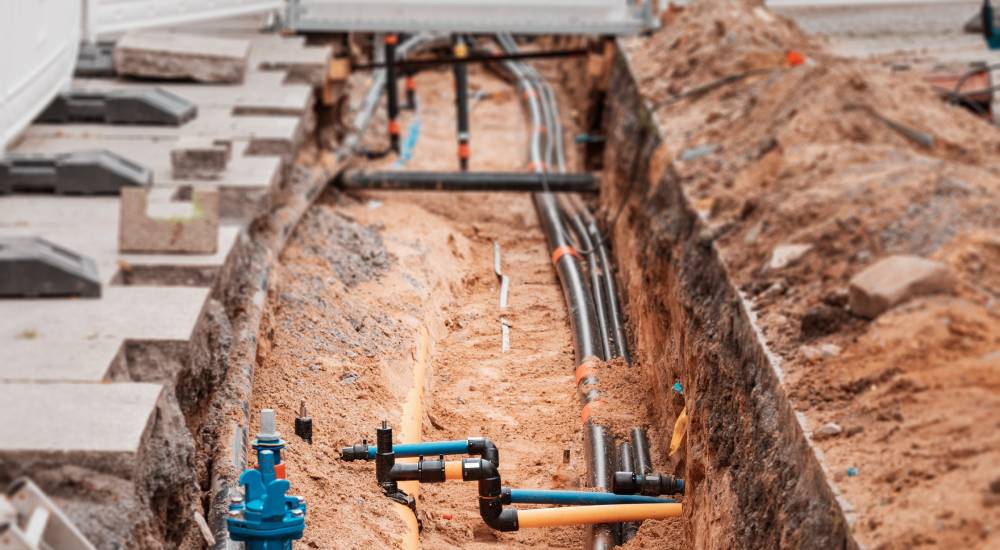 At the onset of a construction project, it is important to coordinate sub-surface and above grade utilities before breaking ground. This confirms placement and required installation clearances that may not be apparent in the design documents.
By utilizing virtual 3D models of site utilities during design and subsequent construction, quick and accurate resolution of unforeseen clashes is possible. This virtual platform allows the design team and trade contractors to test and validate important design assumptions, thus avoiding rework and waste.
Ayoroa Simmons 3D Laser Scanning and Building Information Modeling (BIM) services can help with clash detection, clash resolution, resolve installation issues, and accurately confirm placement of site utilities across the project site. Our services validate the design information and reduce downtime and RFIs, which cause schedule delays.
Our field team utilizes top-tier 3D Laser Scanning technology to record the true geometry and georeferenced positions of as-built infrastructures with a high degree of accuracy. Because we collect up to 2,000,000 measurements per second, important details that were once out of reach (such as the shape of structures and pipe diameters) are now delivered to you with millimeter precision.
Recorded measurements are then processed to create a 3D as-built model of your project site and utilities on an easily accessible digital platform. Our BIM experts use this model to ensure conformance to design documents and owner project requirements (OPRs).
Ayoroa Simmons adds value to your site utilities project by providing continuous support to your team throughout the project lifecycle. Whether you are in the design phase or nearing closeout, Ayoroa Simmons helps your team avoid costly rework, reduce RFIs, and consistently meet timelines and OPRs.
Advanced clash detection and resolution
Enhanced constructability review
Identification and mitigation of installation issues
Review conformance with project design documents
Reduction of RFIs
Continuous support from a dedicated team of experts
As-built modeling and record drawings