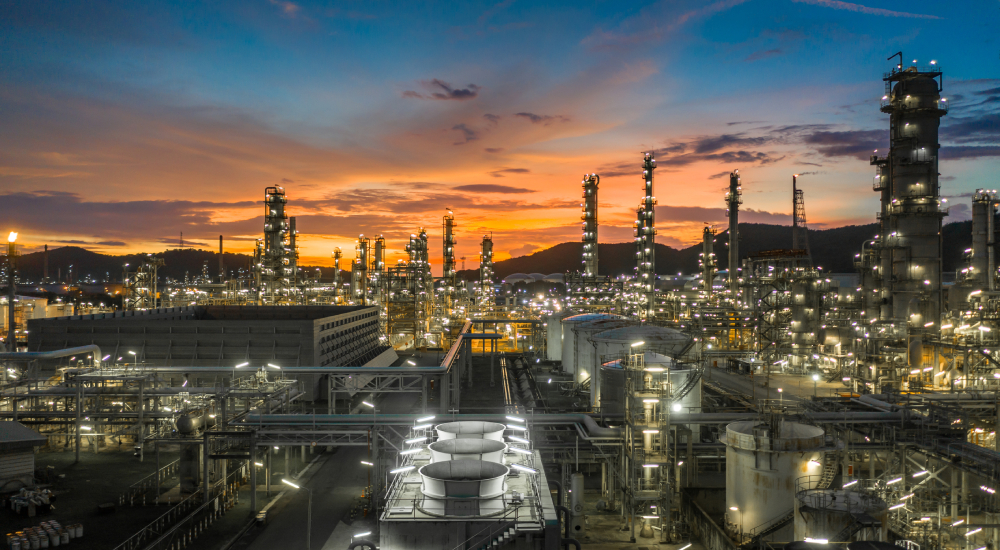 The oil and gas industry is one of the most critical and complex industries in the world. Ayoroa Simmons geospatial solutions support the development and maintenance of infrastructure that transports and stores natural gas and oil.
We bring together the best technology and the brightest minds in the field to enhance data acquisition and management in order to increase project efficiency.
Our high-definition surveying technique enables us to collect up to 2,000,000 measurements per second, which can yield up to several billion measurements of your complex piping and equipment with millimeter accuracy. These measurements are then used to create an accurate three-dimensional digital model that can be used for design, inventory, or asset management purposes.
Our data collection methods reduce operational costs over traditional surveying and asset inventory methods. Ayoroa Simmons remote sensing techniques allow us to record data at a distance, improving safety and having minimal impact on your operations. With traditional measuring methods, return visits to the site are often necessary to fill in missing or incorrect data. Because of the comprehensiveness and reliability of our high-definition surveys, the likelihood of return trips to the site is greatly reduced. The inherent capacity of this technology to yield millions of measurements remotely in a short amount of time with less manpower makes high-definition surveying safe and cost effective in comparison to traditional methods. The Ayoroa Simmons approach reduces project costs, and shortens completion times, in keeping with your sustainability initiatives
We understand that gas and oil involve a large range of processes, including exploration, extraction, refining, and distribution. Up-to-date accurate documentation is critical for each of these processes to ensure safety, efficiency of operations, and compliance with regulations. Whether you are in exploration mode, conducting environmental analysis, or upgrading pipeline, our services enable the cost-effective management of key aspects throughout the lifecycle of your facility.
Our geospatial solutions for oil and gas improve facility and pipeline management, enhance stakeholder decision-making, and support the safe upgrade and construction of quality pipelines, facilities, and terminals. Our mapping and visualization services support best practices for all aspects of oil and gas infrastructure management on a convenient digital platform that can be accessed by your team 24/7, worldwide.
High-definition surveys (terrestrial LiDAR, 3D laser scanning)
GPS/GNSS surveys
UAV high-definition aerial imagery
Spatial analysis and coordination
3D models of buildings, piping, and equipment
BIM and GIS convergence