Ayoroa Simmons to Participate in FIG Working Week 2023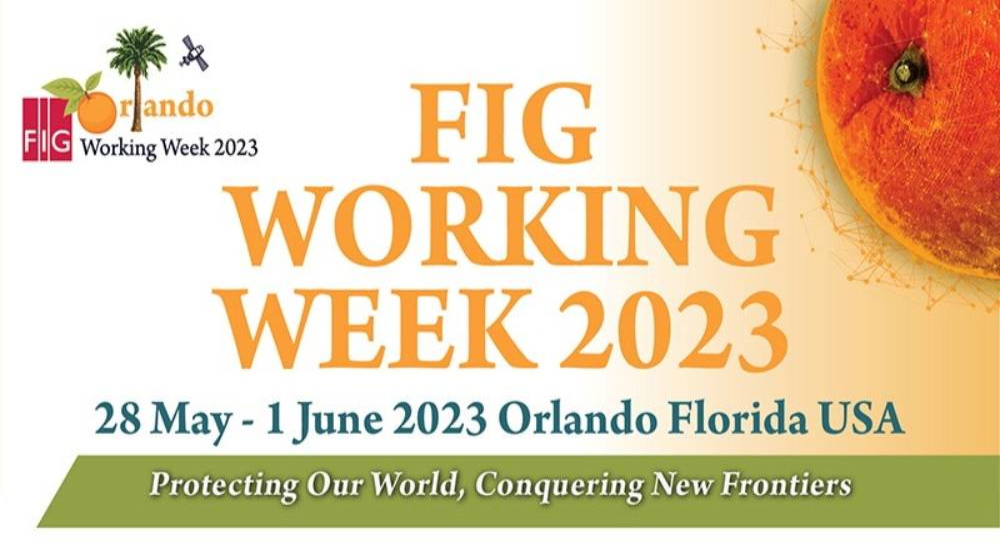 Ayoroa Simmons is excited to announce our participation in FIG Working Week 2023 in Orlando, Florida, May 29-31! FIG Working Week is an international conference that brings together the best-of-the-best in the surveying and spatial industries.
This year's theme, "Protecting our World, Conquering New Frontiers" is near and dear to us at Ayoroa Simmons, as we understand the growing need to adopt Sustainable Development Goals (SDGs) and look forward to the future with both optimism and ingenuity.
Ayoroa Simmon's own sustainability liaison, Jeff Basillota, has spent much of his career researching the ways in which environmental sustainability is crucial to us all. He stresses that it is an especially important topic in the Surveying, Architecture, Engineering, and Construction fields:
"It is our responsibility as professionals to facilitate the efficient use of materials and energy consumption. Architecture at its core is a cultural and environmental representation of how humans perceive an ideally built environment in which we live, grow, and learn and how we chose to represent that by design. It is imperative to us as professionals to support sustainability in architectural applications to reflect our desires to coexist with our homes and nature and to look forward into the future to a moment where humanity can continue to survive without the cost of our planet and its current life."

Ayoroa Simmons supports sustainability by empowering design professionals and contractors with accurate, quantitative digital data that supports efficient design and construction processes. Our mission is to reduce waste, improve quality and shorten the time it takes to deliver complex projects. We encourage our team members to take part in events like FIG to stay abreast of the people and technologies that are revolutionizing the way we deliver world-class AEC projects.
Our team looks forward to the opportunity to participate in FIG Working Week 2023 as a agent of positive change in our industry and in our world as a whole. As a participant at The FIG Working Week 2023, we will have the opportunity to:
•    Learn globally – with participation from around 80-90 countries and over 2,000 participants.
•    Learn across silos, from other countries, industries, and professional roles – with sessions and representation from the broad range of surveyors and geospatial experts.
•    Make impacts on careers, organizations, and communities.

FIG History
FIG Working Week is an annual event hosted by the International Federation of Surveyors (FIG), an organization founded in 1878. FIG is a United Nations and World Bank recognized non-governmental international professional organization. Member organizations measure, position, map, locate, appraise and value, estimate and cost, plan, construct, develop and manage the land, the seas and any man-made structures with a vision to extend the usefulness of surveying for the benefit of society, environment and economy.
FIG's forward-looking vision makes it a perfect organization to host a catalytic conference such as FIG Working Week. Ayoroa Simmons looks forward to meeting other surveying and geospatial professionals who are passionate about sustainability and preserving the world in which we live for future generations