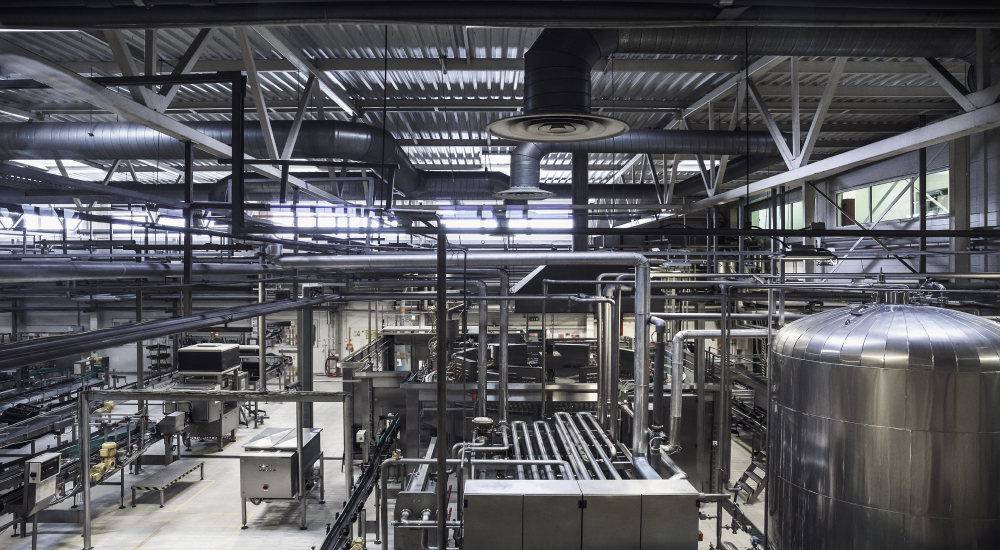 Ayoroa Simmons acknowledges the broad spectrum of the food and beverage industry, encompassing sectors such as agriculture, food processing, beverage production, and packaged foods. Our specialized Building Information Modeling (BIM) services are designed to cater to the unique needs of each of these sectors, supporting every stage of your facility's lifecycle. By partnering with Ayoroa Simmons you gain access to a team of specialists that can help you navigate complex construction and expansion projects using leading-edge 3D technology.
Ayoroa Simmons is here to support you throughout your project's lifecycle with a spectrum of BIM solutions for the food and beverage facilities industry. Our team works closely with process engineers to understand their specific requirements, and evaluate designs in the context of regulatory requirements, standards, and industry best practices. We enhance food and beverage facility construction and expansion projects by centralizing data and delivering real-time insights into proposed designs and existing conditions. Our solutions streamline decision-making through advanced visualizations and data-driven analytics, enabling informed decisions that minimize delays, reduce costs, and improve project quality.
Ayoroa Simmons has demonstrated that 3D laser scanning technology is one of the best tools for gathering accurate and detailed measurements of existing facilities. Our field teams use industry leading, precision survey equipment and 3D laser scanning instruments (Leica, Trimble, FARO and NavVis), to capture the true geometry and locations of complex systems and equipment in your facility. The speed, accuracy and comprehensiveness of 3D laser scanning is unparalleled by any other method in the industry. Accurate and comprehensive 3D digital models of your existing facility increase confidence in the reliability of existing conditions information and allow you to evaluate design solutions more effectively.
Ayoroa Simmons' data collection methods prioritize operational efficiency and sustainability. Our high-definition surveys minimize disruption to your operations and reduce the need for return site visits. This efficient approach to data collection and management aligns with sustainability initiatives, reducing the environmental impact of your projects. Additionally, the precision of our data collection reduces the risk of costly errors or oversights, ensuring that your projects are executed correctly the first time. This not only saves resources but also contributes to the sustainability of your operations.
High-definition surveys (terrestrial LiDAR, 3D laser scanning): Capture detailed measurements of your facilities and equipment
UAV high-definition aerial imagery: Get a bird's eye view of your facilities and operations
Spatial analysis and coordination: Analyze and manage the spatial data of your projects
3D models of buildings, piping, and equipment: Visualize your projects with detailed 3D models
BIM and GIS convergence: Combine the power of BIM and GIS for enhanced project management