Service image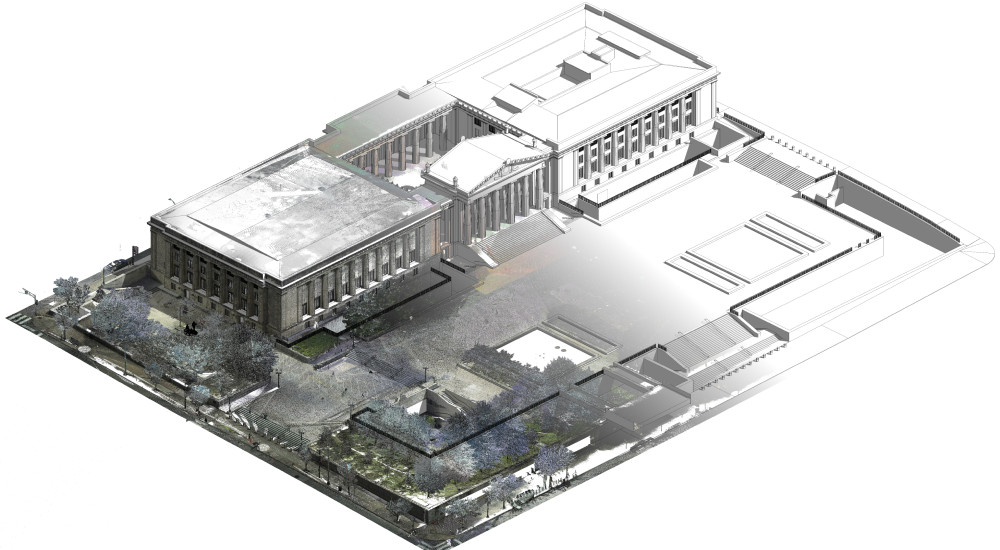 BIM services bring substantial value to any project, particularly by capitalizing on the often overlooked potential for cost reduction in expansions and renovation projects related to existing conditions. Our highly-skilled team of Building Information Modeling (BIM) professionals can take on the most complex BIM coordination projects. Our BIM solutions include clash detection and resolution, MEP (Mechanical, Electrical, and Plumbing) coordination drawings, specialty equipment coordination, BIM for facilities management, industrial facility design and coordination, and more.
Successful architectural projects require industry knowledge and experience. Our architectural services team understands how buildings are designed and constructed. We have licensed architects on staff to oversee the production of architectural models and drawings. Every project begins with a scoping call to determine our client's exact requirements. We help our clients identify the appropriate level of development, how the model will be constructed to facilitate intended uses and which standards to apply. Some clients provide project templates while others prefer that we provide basic deliverables compatible with their project.
One advantage of using our 3D architectural BIM models is that there are many options available for sharing the models and drawings. Common formats include Autodesk Revit, AutoCAD, Sketchup, .stl, DWG, DXF, IFC, PDF, JPEG, TIFF, PNG and more. Other formats are available and may be possible either in the native software or through processing on third party platforms. Our BIM specialists are well-versed in compatibility options and can develop solutions for specific export requirements.
Our BIM engineers develop complete mechanical, electrical, and plumbing (MEP) models for use in 3D BIM coordination projects, design projects, and construction coordination. We can start with design criteria, piping and instrumentation diagrams, 2D design drawings or 3D design models.
Mechanical, Electrical, and Plumbing (MEP) projects require a great deal of data and coordination. For this reason, there has never been a better time to implement BIM on your MEP project. 3D coordination of complex MEP systems reduces waste, keeps projects on schedule, and improves quality.
BIM MEP Models
Architectural BIM
3D Laser Scanning
Industrial Facility Design and Coordination
BIM VDC (Virtual Design and Construction Services)
BIM for Facilities Management
BIM 360
Ayoroa Simmons works with leading AEC firms to deliver high-quality design and construction projects through the precise application of Building Information Modeling (BIM) tools and workflows. The successful implementation of BIM requires a unique understanding of the design and construction process along with the technical knowledge to implement digital tools in a precise manner to identify and mitigate risk.
Our team of BIM specialists and project managers includes engineers, architects, surveyors, and technicians. We combine the most advanced tools and techniques in the industry to foresee problems and find real solutions for the most complex projects.
Architectural Building Information Modeling (BIM) is used by architects, engineers, and facility managers to document both existing buildings and proposed designs. These 3D models offer several advantages over 2D CAD drawings, including compatibility with 3D coordination software, the ability to produce complex 2D and 3D representations without drawing, and the ability to analyze complex systems using simulation.